318 N Wilson Avenue Arcadia, FL 34266 | Phone: 863-494-9303 | Fax: 863-494-9030
Welcome Parents!
Please click below for the most recent copy of our resource newsletter.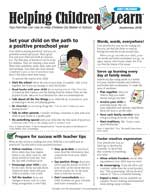 Welcome Back to School!!
Important Dates to Remember!
July 29 Back to School Fair at DeSoto Middle School Cafeteria 9:00 am to 12:00 Noon
August 8 Open House 5:00 pm to 7:00 pm
August 10 First Day of School!!