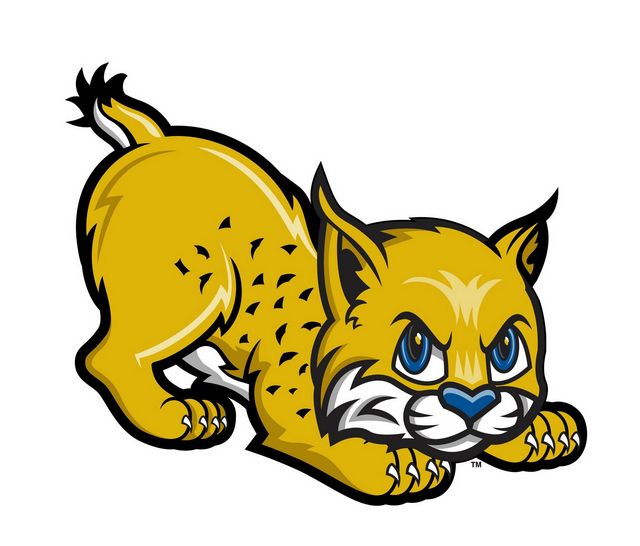 2016-2017 School Year
To Our Families:
We welcome you to a new school year. We know this will be a year of adventure, excitement, curiosity, and learning for your child. The children call me Mrs. Renee, and I am the classroom teacher. Mrs. Marcia and Ms. Amelia are the paraprofessionals that will be assisting in the classroom throughout the year. Each classroom has a name and we are the Bobcats.
Please complete and return the attached information sheet. It is very important that we have a working telephone number for you AT ALL TIMES. It is your responsibility to notify us of any telephone contact changes immediately. You will find our supply list attached. Please remember that we may need to replenish a few of these supplies (tissues, paper towels, Lysol) after winter break. Any additional donated supplies are greatly appreciated!
We are very excited to be using a curriculum called "Big Day" published by Scholastic Books. Big Day is a comprehensive program founded on the principles of social-emotional development, integrated learning, responsive instruction, language development, and partnership with families. Your child will learn about literacy, math, science, and social studies through 2 daily big experiences and small group activities. Big Day also includes an online connection called Family Space. There you have access to information about each big experience, free online interactive books, and other useful parent resources. In addition to Big Day, we will do many cooking projects throughout the school year. Please let me know if your child has any food allergies.
To encourage parent communication you will receive a weekly newsletter to explain our learning focus, vocabulary, and classroom events. You will also receive a monthly Scholastic parent letter describing our theme and learning objectives. Feel free to use our newsletters to review skills at home with your child.
To ensure that our classroom provides a safe and happy environment for all students, we will learn and use the following classroom rules:
1) Keep hands and feet to yourself
2) Follow directions
3) Be kind to others
4) Take care of books and toys
5) Walk inside
To reinforce positive choices and behavior the children will earn check marks. Using this type of positive behavior system encourages positive choices and helps children to learn that their choices and behavior are their responsibility. Your child receives 1 checkmark each for participating in circle time, story time, staying in line, small group instruction, and cleaning up. If they receive all 5 checkmarks, they will earn a smiley face or sticker for the day to put on their calendar. If they earn all their smiley faces for the week, they are allowed to choose a prize from our class treasure box on Friday!!! Please see the attached behavior calendar that will tell you how your child behaved each day. It is very important that you look at the calendar and discuss it with your child daily. Please return the calendar daily in your child's backpack.
To promote active leadership in the classroom your child will have the opportunity to have a classroom job. Jobs include things such as teacher helper and line leader. Jobs rotate weekly to ensure that every child gets a chance to try all the classroom jobs.
Please remember the following school requests to help promote safety on our campus:
1) Please have your child wear closed-toed shoes daily
2) No gum
3) No open food or drink in the hallways or classrooms
4) No toys from home
5) No jewelry (ECC and Staff will not be held responsible for lost jewelry)
We appreciate your support and cooperation to help keep our campus and children safe. If you have any questions or concerns do not hesitate to contact me at school at 494-9303 or renee.tanner@desotoschools.com. I only check and reply to emails during the children's rest time, but it is a preferred contact method for me since it is difficult to take calls during class instruction. If you call during instruction time, the front office will relay your message to me.
Thank you and I look forward to a fun and successful year with your child!
Your Teacher,
Mrs. Renee Tanner
2016 – 2017 Volunteers
We love to have volunteers to join us on field trips, help in the classrooms and/or assist with special events. If you want to go on any field trips, or are interested in helping in our class, you must have an approved Volunteer application on file. Please follow the below directions to fill out the application. Approved volunteer applications MUST be on file at least ONE MONTH PRIOR to attending a field trip!
TO FILL OUT VOLUNTEER APPLICATION ONLINE:
Go to website www.desotoschools.com
Click on the PARENTS button on bar below district logo.
Click on from the menu on the left side of the screen.
Choose Volunteer Application from the form name menu.
Fill out form and send to approver Principal, DECC & NH - Phyllis Clemons
If you do not have a computer, please see Bonnie Beard for assistance.
Don't forget to check out our website!!!!
Desoto Early Childhood Center is online. Check out our webpage to see class pictures, outside play, and field trips photos of your children. Select the lead teacher of the classroom to view additional information about your child's teacher, a photo gallery, class schedule, classroom activities, as well as an area that has links to many wonderful educational sites that your child can use now and in the future. Please visit our site at: http://www.ecc.desotoschools.com/
Bobcats 2016-2017 School Year
1ST QUARTER: AUGUST 10, 2016 – OCTOBER 7, 2016
Theme: Ready for School
My School
Making Friends
Learning Together
Getting Along
Theme: My Family
Who's in My Family?
We Take Care of Each Other
Family Fun
All Kinds of Families
2ND QUARTER: OCTOBER 11, 2016 – DECEMBER 16, 2016
Theme: Our Community
Places We Go
People We Meet
Things That Move
Going Green!
Theme: Awesome Animals!
All Kinds of Animals
Animal Homes
Creepy, Crawly Insects
Animals Grow and Change
3RD QUARTER: JANUARY 3, 2017 – MARCH 9, 2017
Theme: Imagine It, Make It!
Using My Imagination
Tools We Use
Things We Build
Art All Around Us
Theme: Growing Up Healthy
My Senses
Taking Care of Myself
Eating Well
Staying Safe
4TH QUARTER: MARCH 20, 2017 – MAY 26, 2017
Theme: Nature All Around Us
How Do Plants Grow?
What's in the Sky?
Our Weather
The Seasons
Theme: Moving On!
Going New Places
Trying New Things
I Can Do It!
We're Big Now!
DeSoto Early Childhood Center
2016-2017 School Year
Bobcats Class: Mrs. Renee, Ms. Amelia, & Mrs. Marcia
Daily Schedule (updated 9-30-16)
7:00 – 7:45 Early Arrival/Independent Play/Specified Activities
7:45 – 8:00 Meet and Greet/ DEAR Reading
8:00 – 8:10 Classroom/ Meal Selections/ Attendance
8:10 – 8:40 Breakfast in cafeteria
8:40 – 8:45 Toilet/Clean up
8:45 – 9:00 Big Experience 1 Circle Time
9:00 – 9:30 Outside
9:30 – 9:50 Big Experience 2
9:50 – 10:00 Songs & Finger Play
10:00 – 10:05 Toilet/Clean Up
10:05 – 11:10 Small Group Activity and Learning Centers
11:10 – 11:40 Lunch in cafeteria
11:40 – 11:45 Toilet/Clean Up
11:45 – 1:15 Quiet Time
1:15 – 1:45 Wake up, toilet/wash, snack
1:45 – 2:00 Read Aloud: Children's Choice
Children prepare for departure
2:00 – 5:00 Independent Play/Specified activities/Extended Day
SPEECH
OT
PT
2016-2017 SCHOOL YEAR
SUPPLY LIST FOR BOBCATS' CLASSROOM
o 1 Kindermat
o 1 King Size or Body Pillow Case to Cover Kinder mat
o 1 Child Size Blanket (Thin Fleece Is Good)
o 2 Boxes of Tissues
o 1 Bottle of Lysol Wipes
o 1 Can of Lysol Spray
o 1 Roll of Paper Towels
o 1 Pack of Copy Paper
o 1 Box of Gallon Size Ziploc Bags (Boys)
o 1 Box of Quart Size Ziploc (Girls)
o Backpack (Please Send With Child Daily)
o Change of Clothes (Please label all clothes and put in labeled gallon size zip lock bag.)
2016 – 2017 School Year Classroom Information Form
CHILD'S NAME___________________________________________________
ADDRESS_______________________________________________________
PHONE NUMBERS (HOME, WORK, EMERGENCY – PLEASE PUT NAME)
________________________________________________________________

________________________________________________________________

NAMES OF PEOPLE LIVING WITH CHILD AND RELATIONSHIP
________________________________________________________________

________________________________________________________________

________________________________________________________________
ANY PETS? ______________________________________________________
FAVORITE FOODS________________________________________________
WILL NOT EAT___________________________________________________
FAVORITE TOY___________________________________________________
ALLERGIES______________________________________________________
Desoto Early Childhood Center
318 N. Wilson Avenue Arcadia, FL 34266
Phone: 863-494-9303
Dear Parent,
Our school is located next to the city cemetery which gives us a unique opportunity to teach about the rich history of Desoto County. This can be done in short trips in a nature walk setting in which they can learn about Florida plants, wildlife, and ecosystems as well. Occasionally, our classrooms would like to take outdoor nature walks and in order for your child to attend we would need your permission.
Thank you,
Phyllis Clemons,
DECC Principal
Remember to:
Dress your student appropriately for outdoor activities.

District school rules will be enforced on all field trips.

Please return this form tomorrow as teacher schedule trips daily.
------------------------------------------------------------------------------------------------------------
I have read the above and give my permission for
(Student name here)______________________________________________________
to attend outdoor nature walks during the 2016-2017 school year.
Parent/Guardian, please sign below and return to your student's teacher.
________________________________________________________________________
Name Date